We at the Prague Pub Crawl are always looking for new people to join our Team.
To party with tourists from all around the world guiding them on our pub crawl throughout the city of Prague into the best bars and clubs in Prague.
We are looking for people that are engaging, fun, confident and be used to working into the early hours of the morning. With the ability to look after and be responsible for groups of people.
We are hiring for Pub Crawl Tour Guides and Promoters!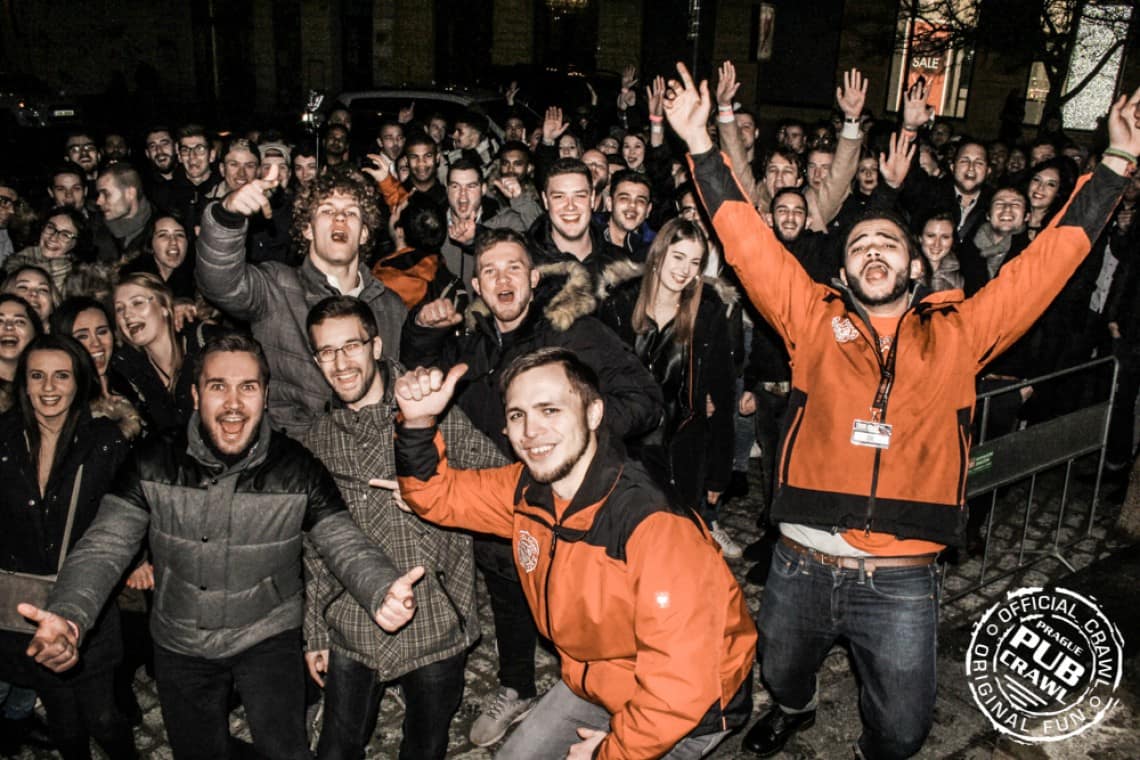 FREQUENTLY ASKED QUESTIONS
WHAT DOES THE TOUR GUIDING INVOLVE?​
As one of our tour guides, you will be the person responsible for getting the party started! Taking our guests from bar to bar ensuring nobody gets left behind and that they are safe on the street. You will need to be engaging with people to make sure that they are having fun and have plenty to drink.
What does the Promotion involve?
This job you will be on the streets of Prague approaching people that are looking for a great night out, explaining what it involves and taking them to our ticket office to purchase their tickets.
Do I need any documents to work?
You must have a student/work visa or EU passport.
HOW MANY HOURS WILL I WORK?​
We have part-time and full-time hours available, for our Pub Crawl Guides, we can offer up to 5 shifts a week working 5 hours a night. Our promotion we can offer up to 5 days a week working 8 hours each day.
What times of the day will I be working?
For our promotion work, you will start from 13 pm until 22 pm with an hour break.

Our tour guides work from 19.30pm until 00.30-1am.
Is it easy to find accommodation?
We work with many hostels in Prague and can help you find a room for when you first get here after there are many staff members who can give advice on renting flats here.
Why work for this Pub Crawl?
We are the largest Pub Crawl in Europe, even during our quiet months we have 50-70 people joining each night. In the Summer season, we will have over 500 people joining us each night! If you want the biggest and best party to work for we are the one to join.