Where you can find; where the Pub Crawl starts.
Prague Pub Crawl Ticket Office
Just 25 meters from Old Town Square and the Astronomical Clock, right behind the Týn Church. Open 09:00 – 22:00 every day. Tickets are available here until the start of the crawl or online in advance. At the ticket office we accept Czech Crowns and Euros. ATM is on site.
Týnská 639/4, Prague 1, see images for exact location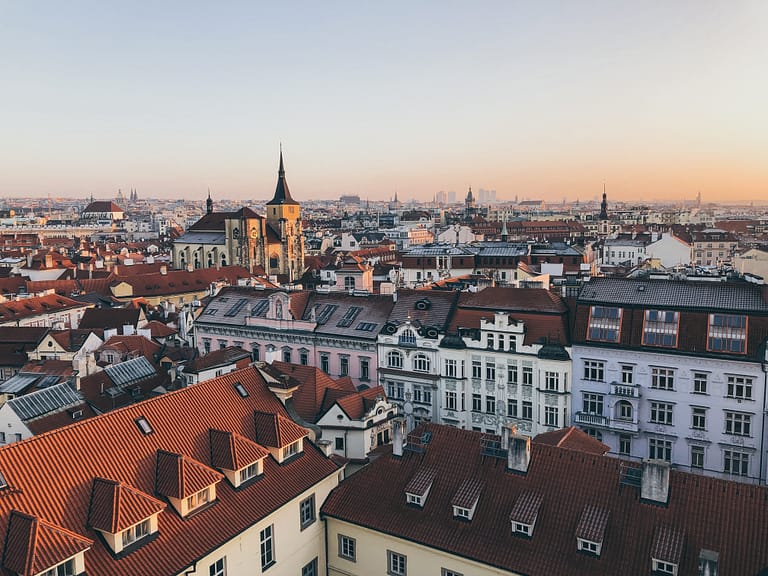 It's possible to buy tickets at the meeting point all day. The Ticket Office is open every day from 09:00 to 22:00. If you want to guarantee your spot it is safer to book online in advance.
Just speak to one of our promoters (the ones with "Crawl With Me" jackets) on the square, around the clock or on Celetná street; they will be happy to answer questions or take you to the meeting point.
If you are looking to party with the Prague Pub Crawl make sure you are with the right crew. Make sure your crawl really starts at Celetná St. 12. All guides and promoters have red "CRAWL WITH ME jackets or t-shirts.

Promoters working for the competition may tell you all sorts of things to make you go to the wrong party. It's your choice of course but keep in mind that not everyone can be trusted. We don't cheat or lie. We don't water down drinks and you can verify we mean it on our Facebook and TripAdvisor pages.